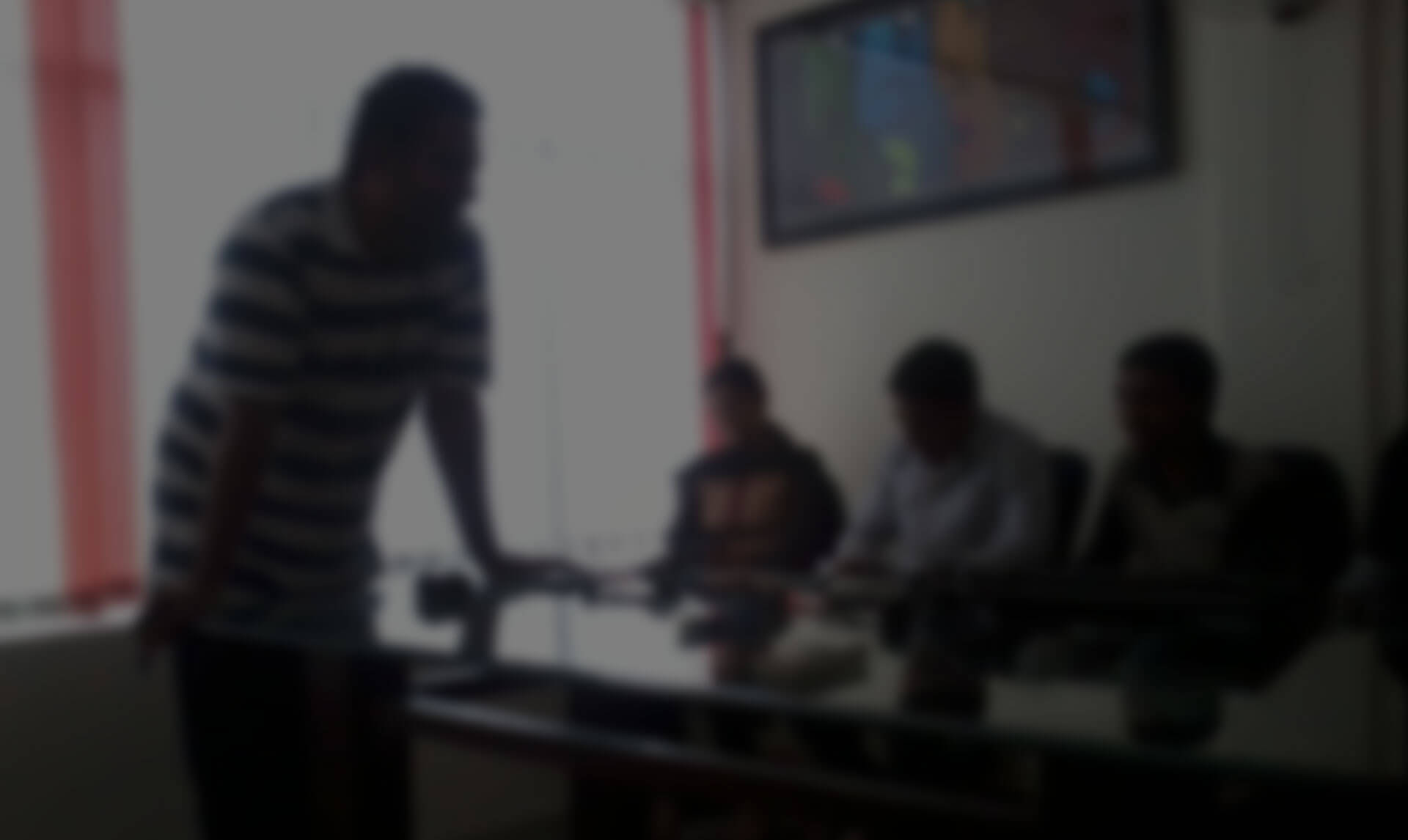 'Team for Tomorrow'

is part of our job description
Careers We work on technologies that transforms the world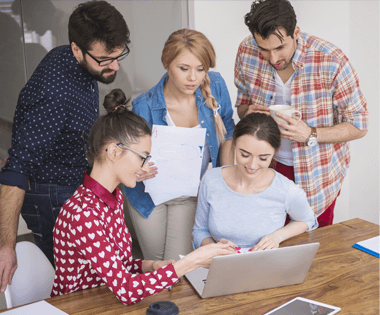 That Best Describes

OUR WORK PLACE

Cubicles with 'to do' Sticky notes, High fives, Marathon brainstorms, Eureka moments, Coffee breaks, Weekend fun games and never a dull day… that best describes our work place.

We are teamed to do something big. We think, we work, we eat, we laugh, we fight, and we succeed together in making it big. We work on technologies that transforms the world. Here coding is not as simple as searching it on the web. Instead, we contribute to the web as we solve technologically challenging and advanced business cases.
Did you Know
We are not Fortune 500 Check. We are not CMM level XYZ. Double Check. We have been working to transfigure the global businesses and bring the future here faster. You don't just work in a company writing lines of the code. You'll be a part next big thing and where the world is going to be.
Hot Openings
.Net Developers (3-4 years Exp/WPF)
3-4 years experience on .Net/C#, WPF, MVVM, C, C++
Exposure in customizing and extending UI controls.
strong Experience in oops, c#.
Experience on Blend, animations, transitions, Effects,Creating customized User-controls, creating class libraries,Creating Xaml Styles, Triggers ,Events, Data Binding, dynamic resources, Application Deployment, creating setup files for Desktop applications.Good verbal and written communication skills.
Database skills (SQL/mysql/ sqlite), ability to write stored procedures.
Experience on WCF, writing services.Good design skills using n-tier architectures (scalability, multi threading, caching, business & data layers).
2 Days to Go.
Fresher Requirement (0 years Exp/WCF)
Full Time
Graduates with good Knowledge on C, C++, C#, win forms, WPF, ASP.NET, MVC, SQL Server, Java Script, HTML, CSS, knowledge in oops, c#. Good verbal and written communication skills. Database skills sql server, ability to write stored procedures.
2 Days to Go.
Submit your Resume
There are many reasons to join us... but the interesting reason begins with our interview. Apply now.
Our Stayholders
Internship Program
Imaginative. Explorative. Applicative. Three things that we look out for a student to be our intern.
If you are aimining for challenging and contributing project work, stay on. If you are a tech geek and explorative. Do apply for our internship program. We don't count on your grades but your appetite to learn. We offer internship opportunities up to 6 months.
12% of our fulltime employees are once our interns
Part Timers
What stops you from going places…Every association is an opportunity that can take you places. We associate with part timers for various been there done that jobs spread across technologies, from time to time supplementing NextGens's work force. Empanel with us as Part Timer to keep you posted with openings.
Employee - Alumni
Once a Nextgen-elite is forever a Nextgen-elite. We appreciate and encourage our former employees enduring association with us. We take forward this association of mutual esteem and value addition by encouraging our ex-employees references for the various openings with referral gifts on the way. Please share with us your current details to keep you posted on the openings

FIND US HERE

Unable to find what you want?
Please reach us at
hello@nextgenmultitouch.com

Call Us !
+91 91771 77777
+91 9642 442424
Land Line
+91 40 2354 9111
+91 40 2354 9222

Address
NextGen Multitouch Pvt. Ltd.
8-2-293/82/A/310, Road no. 25 Jubilee Hills
(Near Obul Reddy Public School)
Hyderabad - 500033 Telangana, India.
We are available : Monday to Friday, 09:00am - 06:00pm